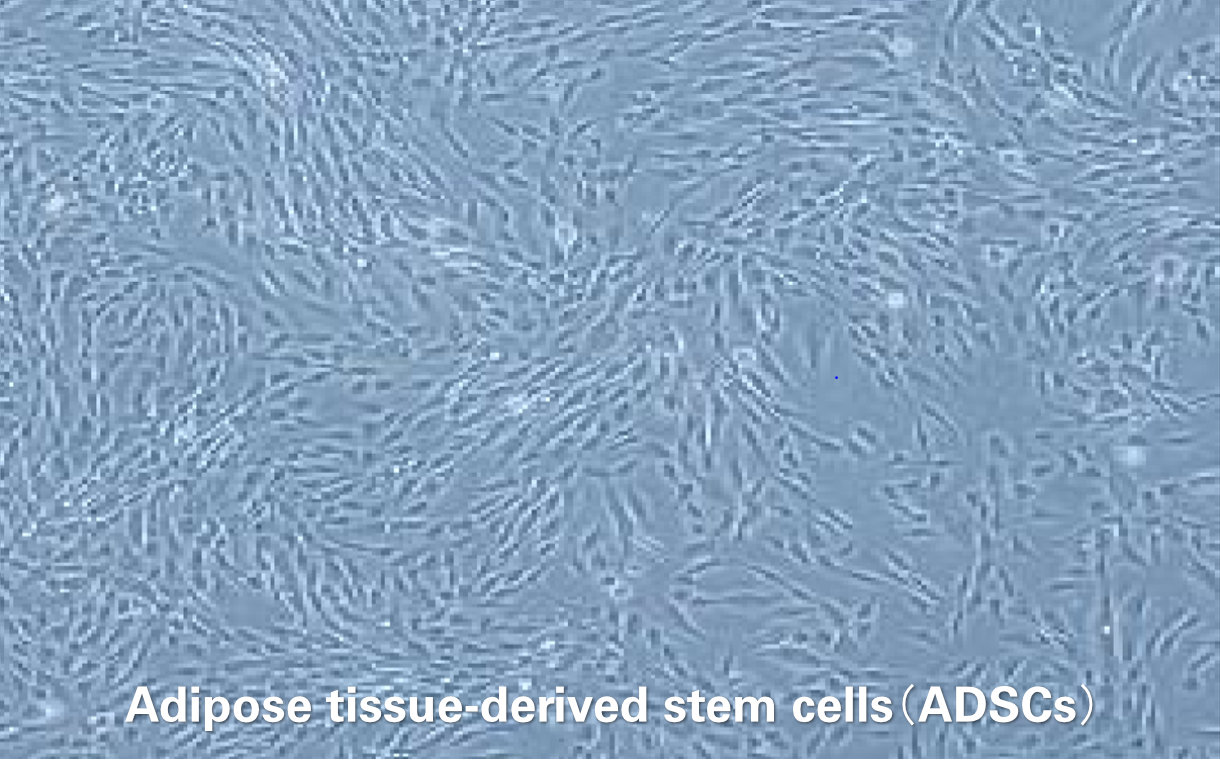 Regenerative medicine is performed by a committee approved by the Ministry of Health, Labour and Welfare called the Specified Authorized Regenerative Medicine Committee.
The appropriateness and safety of the treatment are reviewed, and if deemed appropriate, the treatment plan is submitted to the Ministry of Health, Labour and Welfare.
If the treatment is approved by the MHLW, the treatment can be performed (approved treatment plans are posted on the MHLW's website and can be viewed).
The following treatment that we have applied for has been accepted by the MHLW.
We will continue to work on the most advanced regenerative medicine.
What is regenerative medicine?
 Regenerative medicine is a therapy that uses the human body's own cells and regenerative abilities to repair tissues and organs, rather than using "compound" drugs to cure injuries or diseases that have lost their functions due to injury or illness.

There are three types of stem cells as follows;
1) Human somatic stem cells
2) Human embryonic stem cells (ES cells) (derived from fertilized eggs)
3) Human induced pluripotent stem cells (iPS cells)
What are human somatic stem cells?
Since it was reported that mesenchymal stem cells (stem cells) exist in adipose tissue, therapeutic research has been conducted on adipose tissue-derived stem cells (ADSCs), which are minimally invasive and relatively easy to collect.
Characteristics of mesenchymal stem cells (Stem Cells)
Mesenchymal stem cells have
Regenerative ability to develop into neurons
Ability to repair neurons and myelin sheaths (" promotes regeneration: a number of growth factors have been shown to be secreted)
Anti-inflammatory action
Improvement of blood flow
Degradation and removal of deposited abnormal proteins
Furthermore, they are known to have a property called homing, which means that they gather at the site of damage. When administered intravenously, more stem cells gather in damaged organs and tissues, thus increasing the therapeutic effect.
Reference
Growth factors (GFs) produced from human adipose tissue-derived stem cells.
| | |
| --- | --- |
| 1 | VEGF(Vascular Endothelial Growth Factor) |
| 2 | EGF(Epidermal Growth Factor) |
| 3 | HGF(Hepatocyte Growth Factor) |
| 4 | KGF(Keratinocyte Growth Factor) |
| 5 | bFGF(basic Fibroblast Growth Factor) |
| 6 | aFGF(acidic Fibroblast Growth Factor) |
| 7 | IGF-1(Insulin like Growth Factor) |
| 8 | PDGF(Platelet Derived Growth Factor) |
| 9 | EPO(erythropoietin) |
| 10 | GM-CSF(Granulocyte Macrophage Colony-Stimulating factor) |
| 11 | G-CSF(Granulocyte Colony-Stimulating factor) |
| 12 | aFF(Anti-fibrosis Factor) |
| 13 | NGF(Never Growth Factor) |
Diseases for which regenerative medicine has been approved at our hospital.
A blood test, including viral and bacterial tests, will be conducted on the first visit.
Please note that if the results of the viral and bacterial tests are positive, please be advised that you will not be able to receive the relevant treatment.
2
Harvesting of adipose tissue
The abdomen, buttocks, or any other area where adipose tissue can be harvested will be determined after consultation with the doctor in charge of the procedure, and the adipose tissue will be harvested under local anesthesia.
The surgery takes about one hour.
Blood for stem cell culture will also be taken during the surgery.
3
Culture of adipose tissue-derived stem cells
It takes about two months to culture.
We will inform you of the date and time when it is ready to be administered.
4
Administration of adipose tissue-derived stem cells
After the initial infusion, the administration will be done every 2 to 4 weeks.
The number of doses and intervals will be determined by your doctor based on your medical condition.
We comply with the Act on Securing the Safety of Regenerative Medicine and Other Related Matters.
お問い合わせは、以下の問い合わせフォームより送信してください。